Fix Auto Medicine Hat South
Book An Appointment: 403-527-1115
If you've been in an accident or need repairs, we have partnered with Fix Auto, one of the biggest network of collision repair experts. It's our process that sets us a part from other accident repair facilities in Medicine Hat.
Fix Auto Medicine Hat South has built a solid reputation in accident repair, consistently keeping pace with an ever changing industry. Although the company has grown in size and joins an international network, it still maintains a family atmosphere and we are proud of our simplified claims process with your insurer, our quality commitment and our Fix Auto guarantee all combine to ensure your peace of mind.
PEOPLE
With the combination of two of the most established body shops in Medicine Hat, our staff are tried and true veteran's of the craft.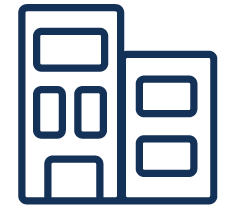 PLACE
From the ground up, this modern facility has been designed to efficiently and effectively fix vehicles, and to provide excellent service to our customers.
PROCESS
Discover the stages of an efficient and effective Collision Repair process that provides the best in service and workmanship.